Some of the menu items contain allergens. Click the allergen info button for full details.
Nutritional
Gluten free
Suitable for vegans
Suitable for vegetarians
Allergens
Select an allergen to exclude it from the results
Contains Cereals
Contains Eggs
Contains Milk
Contains Soybeans
Contains Sulphur dioxide
Contains Tree Nuts
May Contain Eggs
May Contain Milk
May Contain Peanuts
May Contain Sulphur dioxide
May Contain Tree Nuts
Aberystwyth Arts Centre
Penglais
Aberystwyth
SY23 3DE
washFood hygiene rating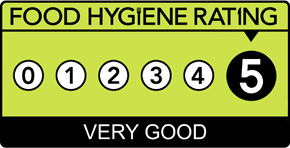 Last inspection 23/10/2018
Rating provided by the Food Standards Agency and your local authority. This rating may have changed.